About Us
About Us
Hi there! We're glad you're interested in our company's activities. With the explosive growth of the eSports industry, there has never been a better time to get involved in the exciting world of competitive video games. Our team works hard every day to find the most reliable and trustworthy bookmakers, ensuring that our customers can bet on eSports with confidence.
The Goal of Our Project
We specialize in reviewing eSports betting sites and provide valuable information to our customers about the best games, betting types, and other aspects that can help bettors win on their bets.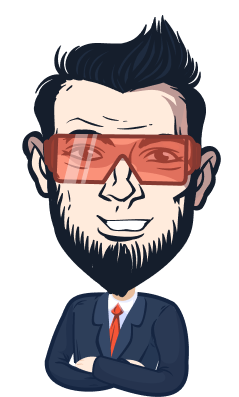 In our reviews, we try to show the strengths and weaknesses of each bookmaker by providing in-depth information on the different betting options, payment systems, and lines available. Whether you're a seasoned professional or new to the betting world, we have everything you need to make informed decisions and maximize your chances of winning.
As well as reviewing betting sites, our main focus is to provide up-to-date information on the latest trends and events in the world of eSports. From the release of new games to major tournaments, we keep our customers informed and ahead of the curve. For every game we write a separate betting guide describing the available outcomes, rules, and unique tricks. For example, did you know that in CS:GO you can bet on the winner of the second pistol round? That's right!
All of our articles contain additional tips where a beginner can start betting right away. In doing so, we tell you how not to go bust.
Why Us? We Will Try To Convince You!
You should definitely choose us if you're looking for the world's best eSports betting experience. With our expert advice and unrivaled knowledge of the industry, you're sure to have an exciting and rewarding betting experience on your favorite games. But most importantly, you'll be winning — because the main purpose of betting is to make money!
And we ourselves place bets on each bookmaker in order to give a real assessment of the service. Therefore, we, like no one else, understand what bettors want, what a beginner needs, and what advice to give to an avid player who is already difficult to surprise with something!