Smite Betting
Smite Betting:
Great MOBA With Decent Odds
Smite is an online multiplayer MOBA game developed by Hi-Rez Studios. Players, choosing gods (heroes) from various mythologies, fight in teams with other players to destroy the enemy's main building, which is called Titan. While not as popular as League of Legends, this game has become an eSports discipline and managed to win the hearts of fans of the genre. Smite has championships at various levels and prize pools, there are professional teams and of course, many bookmakers accept bets on it.
All Bookmakers with Smite
Smite eSports and Tournaments
Smite eSports began developing back in 2014, and since then it has grown into something more than just online tournaments. Competitions are held at several levels, ranging from regional qualifiers to world championships. Professional teams earn salaries, sign contracts and play in leagues. The most famous Smite leagues are the North American Smite Pro League (NA SPL) and the European Smite Pro League (EU SPL). The bookmakers for these tournaments usually offer a lot of odds for betting.
An important part of Smite eSports is the Smite World Championships, held each year at High-Res Studios in Atlanta. These tournaments feature top teams from around the world competing for millions of dollars in prize money.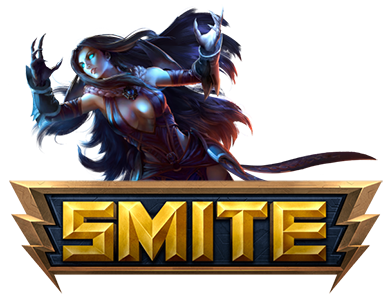 Professional Smite tournaments are organized in seasons that last approximately six months, culminating in major events such as the World Championships. Teams earn points during the season by participating in regular matches and those with the most points receive an invitation to the main event.
How To Play Smite?
As mentioned above, the match involves 2 teams of 5 players fighting on a map, the main objective of which is to destroy the opponent's main building. This mode is called Conquest and is usually used in competitions. The map is divided into three lanes: left, right, and middle, and between them, there is a jungle. Players must destroy the defending towers on each lane to get to the opponent's Titan.
At the start, each player chooses a god to play as. There are over 100 in total from various mythologies such as Greek, Egyptian, Roman, and others. Each god has its own unique abilities that can help the team in battle. The choice of the hero depends on the strategy chosen by the team and the role of each player. There are five roles in Smite:
Solo – a player who plays on the top lane and usually chooses gods with high resilience and defense to survive for a long time.
Jungle – a player who farms in the jungle and usually chooses gods with high movement speed and melee damage to ambush enemies.
Mid – A player who farms on the middle lane and usually chooses gods with high single-target damage to kill enemies quickly and defend his lane.
ADC – this gamer farms on the bottom lane and usually choose high damage gods at a distance to damage enemies from a safe distance.
Support – This player who is on the bottom lane paired with the ADC and usually chooses gods with high resilience and abilities that help protect their partner and help the team.
As you can see each role has its own tasks and responsibilities in the team, so professional players usually play at a particular position to train their position-specific skills more clearly and accurately.
Each gamer starts the match with a certain amount of money, which can be spent to buy items that improve the characteristics of the god. Money is earned by killing enemy creatures on lanes, gods of the other team, as well as by completing tasks on the map. This also increases the level of the hero. Additionally, as with other games of this genre, teams can use the VGS (voice system) to communicate with each other and explain their actions during the game.
Professional players use their own tactics and strategies which, once understood, make it possible to earn money with Smite online betting. It's also important to understand the abilities of each god so that you can judge the strength of your team. This comes in especially handy in real-time betting.
Betting on Smite:
What Do You Need to Know?
Since the discipline is quite popular, it is not surprising that Smite betting can be found at almost every eSports bookmaker. However, you need to know the basics, be able to analyze the matches and be aware of the outcomes if you want to make money.
Types of Bets
The main problem with beginner bettors is that they do not know which type of bet is best for them. The odds offered by the bookmaker for a particular match also depend on it. We suggest looking at some of them:
| Bet Type | Description | Example |
| --- | --- | --- |
| Winner (1×2) | A bet on the victory of one of the teams. This outcome is the most popular and involves choosing one of two teams in the match. | Team A will win in the match against B |
| Total | A bet on the total number of certain events in a match. In Smite, total kills and total points are available. | The number of kills for team A will be over 25 |
| Winning the Match Series | In this case, you can predict the victory of a team in Best of 3 (BO3) or Best of 5 (BO5). | Bet on team A to win in a BO5 series |
| First Blood | First kill can be an important factor in the Smite game, so a bet on first blood is a popular type of bet for many clients. | Team A will make the first blood in the match |
| Lane Bet | The lanes on the map in Smite have their unique features, allowing players to use various strategies. This outcome offers to predict which team will be more successful on a specific lane. | Team A will first break through their lane in the match against B |
| Handicap | A bet on the difference between the result and the bookmaker's handicap. | Team A will win with a -1.5 handicap |
These types of Smite betting online are the main and most popular. The choice of the particular type of outcome depends on your strategy and prediction.
Live Betting and Streaming
Live bets are an important part of modern betting. They allow you to bet on matches in real time, taking into consideration changing circumstances during the game. It is a great option for beginners who are not yet too proficient at predicting. In addition, streaming is also an important factor in Smite live betting. Having a broadcast allows customers to watch the event and get information about the teams, players, their strategies and tactics. This allows you to make more informed bets.
The availability of streaming at the bookmaker is very important and we advise you to choose a site that offers it for free. And here's why:
You can see everything that is happening on the playfield.
Regular updates of the statistics, so that you can place your bets when you need them.
Professional commentators and experts.
Opportunity to "re-bet" a previous bet, if you have made a mistake.
No need to switch between the bookmaker's website and the streaming service.
How To Bet on Smite?
First, you need to find a reliable bookmaker who provides betting on this game. Check the reputation of the bookie, study its terms and offers, and compare with other providers to choose the most suitable one. Next, you need to register on its website and make a deposit into your account using one of the available payment methods.
Then find the Smite line tab and select the match you want to bet on. When doing so, pay attention to the type of tournament, its participants, rules and format in order to assess the probability of the outcome.
Next, you need to select the type of bet that suits your strategy. For example, it might be to bet on one of the teams to win. Do not bet more than you can afford to lose, and only trust the statistics, not trust your intuition. Once you have chosen your bet type and size, you need to confirm it on the website of the bookmaker.
Now it remains to follow the match and its results. If you win, the funds will automatically be credited to your account, and you can withdraw them or continue playing. If you lose, get over it and don't try to win back by betting even more. It is impossible to always win.
What Is Important When Making a Prediction?
In order to predict Smite matches you should consider the following factors:
The playing experience and qualification of the teams and players.
Analysis of the previous results of the opponents.
Evaluation of the playing style and strategy of each team.
Taking into account factors influencing the outcome, such as the choice of heroes, bans, and positioning.
Keeping track of the roster changes before the match.
Evaluation of each team's current form.
Keeping track of odds updates.
It is important to remember that Smite eSports betting does not guarantee 100% success. However, proper analysis and evaluation of your opponents, as well as the use of up-to-date statistics, will significantly increase your chances of winning.
Choosing the
Best Smite Betting Site
When choosing a bookmaker for Smite it is important to consider several factors. This process should be taken seriously, so it is advisable to take your time.
The number of matches and types of outcomes available is one of the biggest criteria when choosing a bookmaker. The more varied the provider's offer, the more possibilities for your betting experience. If, however, the bookmaker you choose offers only a few matches, it can be a bad sign. In such a case, the probability of winning can be severely reduced, as you will not be able to choose the appropriate outcome.
The reputation of the company and modern customer protection measures should also influence your choice. You should only choose bookmakers that are trustworthy and have positive feedback from loyal customers. You should also pay attention to the protection of personal data to avoid problems with leakage of information and unauthorized payouts. A good sign would be if the site has a license.
If you are planning to bet on Smite in real time, don't forget to make sure the bookmaker provides match broadcasting. The best bookmakers will certainly provide such an opportunity, and for free.
Give preference to a site that has a variety of payment options. The more methods the bookmaker offers, the more options for deposits and withdrawals, which will allow you to choose the most favorable option. Check the fees – there usually aren't any, but anything can happen.
Finally, adequate support is an equally important factor to consider when choosing a bookmaker for Smite betting. The provider should offer their customers 24/7 support wherever they are. A good website will always be ready to help and answer any questions related to betting, payments, bonuses, and other things related to the service.
Remember, choosing the best Smite betting site will not only help you enjoy the match but also help you earn money from your hobby. But keep in mind that it can be a risky activity, so always play with your head, don't trust your intuition, and control your budget.