Players
Unravelling The Most Prominent
Dota 2 Pro Players in History
Dota 2, a game born from the Defence of the Ancients mod in 2013, has seen a thriving competitive scene since the early days of professional play in 2010. The inaugural tournament, The International 1, organised by Valve, offered a staggering $1 million prize for the victorious team, making it a highly coveted event for players.
Over the years, The International has held a special place in the hearts of Dota 2 players, who aspire to lift the prestigious Aegis of the Champions at least once in their careers. In addition to The International, numerous other tournaments like the Majors, ESL, qualifiers, and DPC Leagues have contributed to the growth of Dota 2 as a major discipline in the eSports industry. With a colossal number of matches taking place every day, Dota 2 bets have become an integral part of eSports. Speaking of which, this game is among the top most popular betting disciplines.
The competitive scene has witnessed unforgettable moments and outstanding players who have left a lasting impression on fans. Some of these players have achieved an immortal status within the Dota 2 community. Below you will uncover a compilation of the best Dota 2 players of all time who have left an indelible mark on the game's history.
| Nickname | Real Name | Country | Team | Current Role | Total Winnings |
| --- | --- | --- | --- | --- | --- |
| N0tail | Johan Sundstein | Denmark | OG | Support, Captain | $7,167,809 |
| Ana | Anathan Pham | Australia | T1 | Carry, Solo Middle | $6,026,305 |
| KuroKy | Kuro Salehi Takhasomi | Germany | Nigma Galaxy | Support, Captain | $5,287,986 |
| Miracle- | Amer Al-Barkawi | Jordan, Poland | Nigma Galaxy | Carry, Solo Middle | $4,889,414 |
| Puppey | Clement Ivanov | Estonia | Team Secret | Support, Captain | $4,234,266 |
| Fy | Xu Linsen | China | Azure Ray | Support, Captain | $3,080,904 |
| PPD | Peter Dager | United States | Evil Geniuses | Support, Captain | $3,003,283 |
| Arteezy | Artour Babaev | Canada, Uzbekistan | Shopify Rebellion | Carry | $2,627,911 |
| Fear | Clinton Loomis | United States | Evil Geniuses | Coach, Caster | $2,551,644 |
| Dendi | Danil Ishutin | Ukraine | B8 | Solo Middle, Captain | $817,547 |
1. Johan "N0tail" Sundstein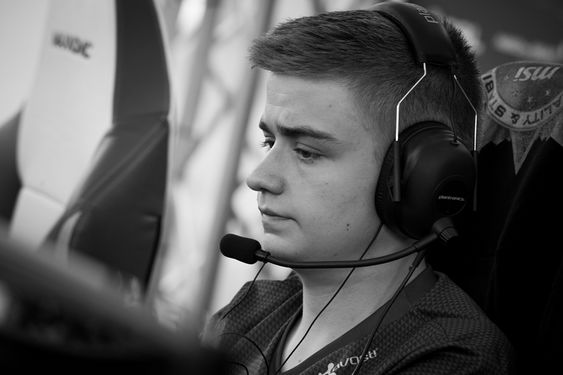 Johan Sundstein is a Danish eSports legend with a remarkable career in Dota competitions since 2012. He made a successful transition to Dota 2 after gaining recognition in Heroes of Newerth, bringing some of his former teammates along. They achieved their first Dota 2 victory at the Thor Open in 2012 and went on to make their debut at The International the following year, finishing in the top eight.
In 2015, after some players departed from his previous team, N0tail decided to create his own squad, which later became the renowned OG team in the Dota 2 world. However, NOtail's greatest achievements came when his team won The International in consecutive years, in 2018 and 2019. This unprecedented back-to-back victory at the world's most prestigious Dota 2 tournament solidified N0tail and OG's place as one of the greatest teams in the history of the game. Notably, he holds the title of the highest-paid Dota 2 player ever, thanks to his illustrious achievements.
Age: 29
Team: OG
Years active: 2012 – 2022
Win Rate: 65%
Signature heroes: Abaddon, Oracle, Chen
2. Anathan "Ana" Pham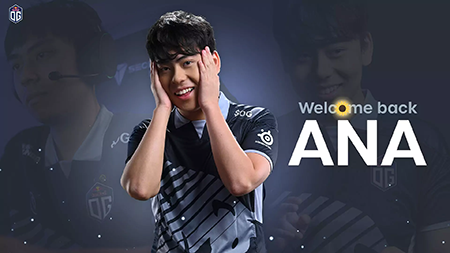 Anathan Pham is celebrated globally as the most mysterious, unpredictable, and gifted player. Initially making waves as a replacement for the renowned mid-laner Ferrari_430 in Invictus Gaming, ana's performance didn't meet expectations, but he found a new home in OG after some unsatisfying results.
After a successful stint with OG, ana took a break following TI7, leading many to believe he had retired. However, he was brought back to OG before TI8 after the team faced a betrayal from Tal "Fly" Aizik and Gustav "s4" Magnusson, and from there, his story of triumph began.
In his relatively short but illustrious career, ana has achieved remarkable feats, winning 2 Majors and 2 TIs, cementing his legacy as one of the game's greatest players. However, in 2022, Pham decided to retire from competitive DotA, concluding his career on a high note with numerous achievements and leaving a lasting impact on the game's history being one of the best Dota 2 players.
Age: 23
Team: T1
Years active: 2016 – 2022
Win Rate: 60%
Signature heroes: Ember Spirit, Phantom Lancer, Spectre
3. Kuro "Kuroky" Salehi Takhasomi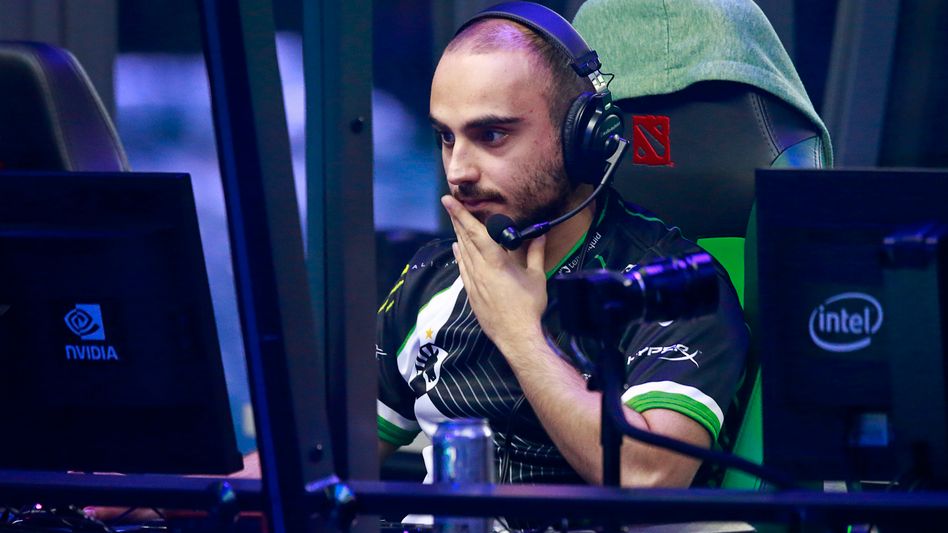 Kuro Salehi Takhasomi is regarded as the best Dota player in the world since he holds an impressive list of achievements. He was the first player to reach an incredible milestone of 1000 wins in his pro career. Additionally, he shares the record for the second-highest number of appearances (9) at The International, the premier Dota 2 tournament.
KuroKy's journey in gaming began, in part, due to his disability, which provided him with more time to excel in video games during his formative years. Starting his Dota 2 career in 2011, he has since become one of the best Dota 2 players ever. His remarkable career includes a victory at The International 2017 and a runner-up finish in 2019, both achieved while playing for Team Liquid.
Age: 30
Team: Nigma Galaxy
Years active: 2011 – present
Win Rate: 60%
Signature heroes: Rubick, Visage, Io
4. Amer "Miracle-" Al-Barkawi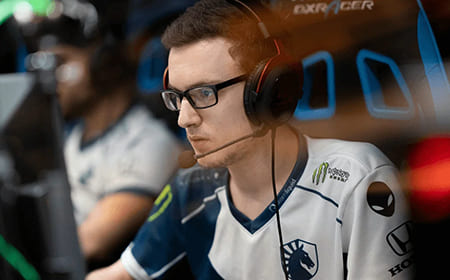 Amer Al-Barkawi has been considered one of the top Dota 2 players since 2015. Initially facing challenges in finding a stable professional team, he took matters into his own hands and achieved a groundbreaking feat by becoming the first player in Dota 2 history to reach a matchmaking rating (MMR) of over 9000. In 2015, he also climbed to the top of the European division, securing the number 1 spot by MMR globally.
His exceptional skill and accomplishments caught the attention of NOtail's OG team, and he joined the promising squad, contributing significantly to their rise as one of the best teams in the world. Despite his success with OG, Miracle eventually decided to switch to Team Liquid. This move proved to be a pivotal one as he led the team to victory at The International 2017, securing the prestigious Aegis of Champions. His journey from a rocky start to becoming a Dota 2 best player has solidified his status as one of the elite players in the world.
Age: 26
Team: Nigma Galaxy
Years active: 2013 – present
Win Rate: 58%
Signature heroes: Ember Spirit, Invoker, Terrorblade
5. Clement "Puppey" Ivanov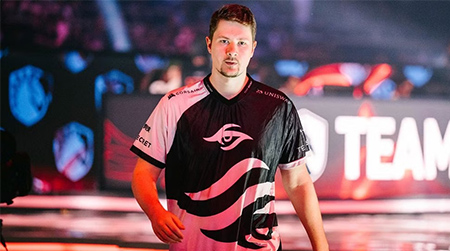 Clement Ivanov has taken his place among professional Dota 2 players for excelling in the roles of Support and Captain. Born on March 6, 1990, he boasts an extensive and illustrious career in the game, allowing him to finely hone his skills over time. Today, he is widely respected for his exceptional ability as a Support, making big plays and providing crucial reinforcement to his teammates when needed.
In the early stages of his career, Puppey didn't have much recognition. However, that changed when his first team, Xero Skill (XsK), achieved an impressive third-place finish in the ESL Major Series of 2007. This success garnered the respect of profi players, which meant a lot to him.
Puppey's prowess on specific heroes like Chen, and Enchantress has earned him a signature status in the game. He holds the distinction of being the first eSports gamer to win two Valve events, showcasing his consistency and skill at the highest level of competition. Additionally, Puppey stands alongside KuroKy and DDC as one of the three players to have actively competed in every edition of The International, further solidifying his place in Dota 2 history.
Age: 33
Team: Team Secret
Years active: 2011 – present
Win Rate: 61%
Signature heroes: Chen, Enchantress, Bane
6. Xu "Fy" Linsen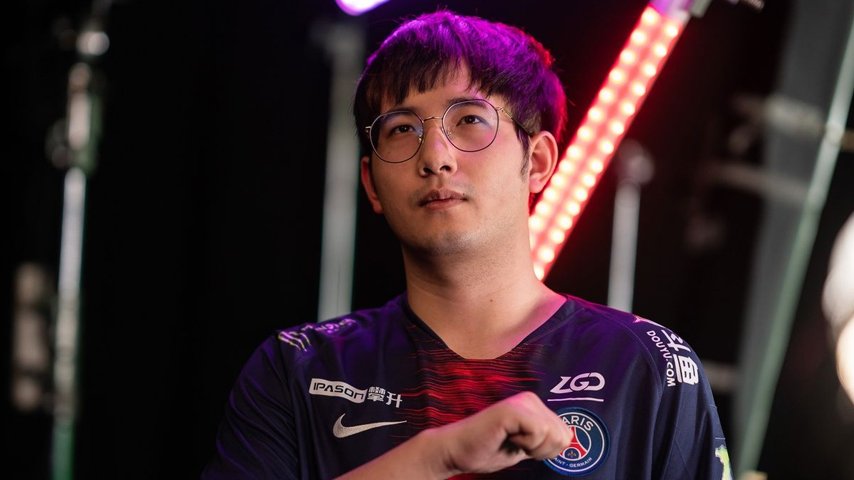 Xu Linsen is a prominent Dota 2 star from China and a professional gamer who quickly rose to fame in 2013. Renowned for his exceptional support play and remarkable skills in 1v1 matches, fy earned recognition as one of the best support players globally and an elite 1v1 player. In 2013, he secured victory in the ECL Dota 2 Season and followed it up with a triumph at The Summit 1 in 2014 as a 1v1 player.
Subsequently, fy showcased his prowess in team play as well and played a crucial role in helping his team Vic secure a second-place finish at The International 2014. This marked the beginning of fy's impressive run at TI, as he went on to lead teams to top-five finishes on four different occasions. With an illustrious career, fy has become the best Dota 2 player in professional matches played, cementing his status as one of the most influential and accomplished players in the history of Dota 2.
Age: 28
Team: Azure Ray
Years active: 2013 – present
Win Rate: 70%
Signature heroes: Rubick, Io, Earthshaker
7. Peter "PPD" Dager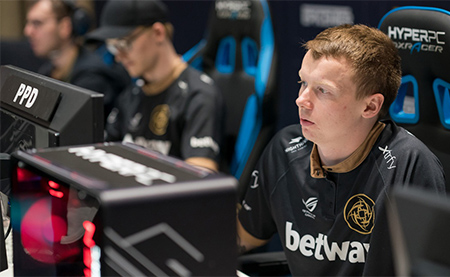 Peter Dager deserves recognition as one of the greatest captains to emerge from North America. His leadership skills, strategic acumen, and ability to consistently build successful teams make him stand out in the Dota 2 community. He is primarily recognised for his time with Evil Geniuses.
He captained the team to a remarkable victory at The International 2015, securing their place as champions. Notably, he also served as the CEO of Evil Geniuses for a year. In April 2020, PPD announced that he was retiring from competitive Dota, but he came back in early 2021. Throughout his career, he has left a lasting impact on the Dota 2 community, both as a player and as a key figure within Evil Geniuses.
Age: 31
Team: Evil Geniuses
Years active: 2013 – 2022
Win Rate: 60%
Signature heroes: Treant Protector, Bane, Crystal Maiden
8. Artour "Arteezy" Babaev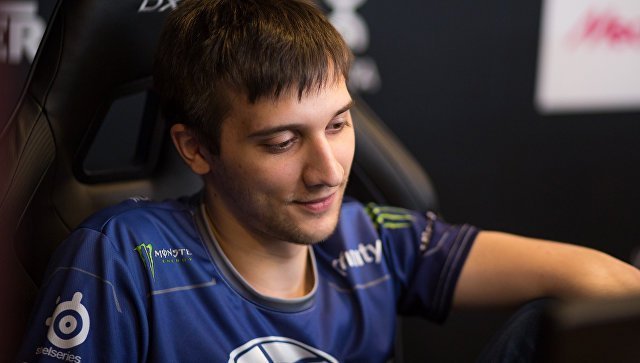 Artour Babaev began his Dota 2 career with Speed Gaming in 2013. His notable contribution played a crucial role in Speed Gaming's victory at MLG Columbus. His talent quickly caught the attention of others, leading to him being signed by Evil Geniuses, a newly-formed team at the time.
Arteezy's addition to Evil Geniuses brought immediate success, as the team secured a victory at the Monster Energy Invitational. They entered The International as one of the favourites, but unfortunately, they fell short and finished in third place. Continuing to display strong form, Arteezy joined Team Secret in 2015 due to internal issues with EG. He played an instrumental role in Team Secret but failed to achieve substantial victories, leading him to return to Evil Geniuses later that year. With his unique game style, this player deserves to be in the top 10 of the Dota 2 rankings.
Age: 27
Team: Shopify Rebellion
Years active: 2013 – present
Win Rate: 60%
Signature heroes: Drow Ranger, Lycan, Naga Siren
9. Clinton "Fear" Loomis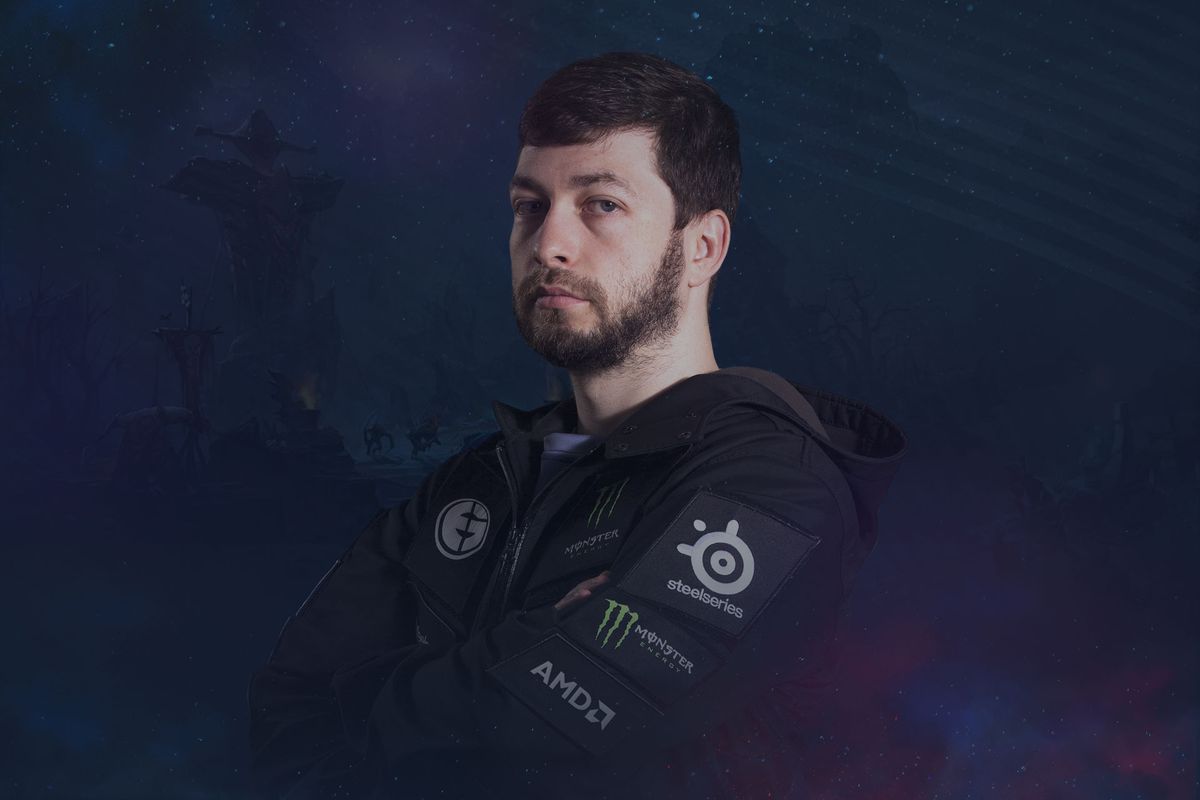 The legacy of Clinton Loomis in professional Dota 2 is undeniable and widely respected across the globe. Born on February 19, 1988, he has left a lasting impact on the game with his versatile skills, capable of playing every position at a competitive level, making him a highly sought-after addition to any team.
Despite his signature heroes being Sven, Lycan, and Rubick, Fear's versatility allows him to excel in both support and carry roles, solidifying his status as one of the great players who are not captains. His decision to move to coach was influenced by recurring health issues, but he returned to competitive action after The International 7. Fear's enduring presence in the competitive scene and his significant contributions have earned him an enduring and well-deserved place of admiration as the best Dota player.
Age: 35
Team: Evil Geniuses
Years active: 2011 – 2021
Win Rate: 57%
Signature heroes: Sven, Lycan, Rubick
10. Danil "Dendi" Ishutin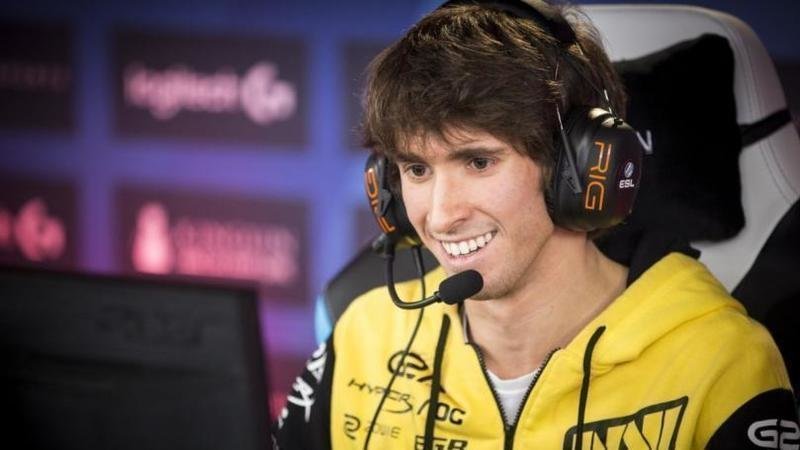 Danil Ishutin, one of the veterans in the Dota 2 scene, has an impressive list of achievements. Without him, the top 10 Dota 2 players would not be complete. Starting his professional career in 2006, the Ukrainian star dedicated countless hours to honing his skills in internet cafés before joining the prestigious Natus Vincere team. Under Na'Vi, Dendi's talent shone brightly, as the team achieved three consecutive top-two finishes at The International from 2011 to 2013. They secured victory in 2011, making Dendi a TI champion.
Despite not winning another title, Dendi stands out as the only player to participate in The International tournament six times while representing a single organisation. His longevity and unwavering commitment to the game allowed him to set a remarkable record for most games played with one team, amassing an astounding 1039 games.
Age: 33
Team: B8
Years active: 2011 – present
Win Rate: 53%
Signature heroes: Puck, Shadow Fiend, Invoker