Players
The Best Valorant Players:
Current Ranking
Valorant's popularity is soaring, making it one of the leading FPS shooters in the gaming industry. As top-tier talents flock to the game, there is an abundance of skilled players to consider when forming a list of the best Valorant players. Below you may check out the ranking of professionals based on their recent performances and the skills they have demonstrated in various tournaments. This will help you make a prediction on the winner when placing the Valorant bet.
| Nickname | Real Name | Team | Country | Matches Played | Earnings |
| --- | --- | --- | --- | --- | --- |
| BOASTER | Jake Howlett | FNC | United Kingdom | 151 | $175000 |
| Derke | Nikita Sirmitev | FNC | Finland | 127 | $172000 |
| yay | Jaccob Whiteaker | DSG | United States | 108 | $140000 |
| ASPAS | Erick Santos | LOUD | Brazil | 94 | $135000 |
| Alfajer | Emir Ali Beder | FNC | Turkey | 93 | $128000 |
| d4v41 | Ahmad Khalish Rusyaidee Bin Nordin | PRX | Malaysia | 141 | $122000 |
| Leo | Leo Jannesson | FNC | Sweden | 126 | $119000 |
| TenZ | Tyson Ngo | SEN | Canada | 139 | $93000 |
| MaKo | Kim Myeong-kwan | DRX | Korea | 112 | $91000 |
| Jamppi | Elias Olkkonen | TL | Finland | 98 | $81000 |
1. Jake "BOASTER" Howlett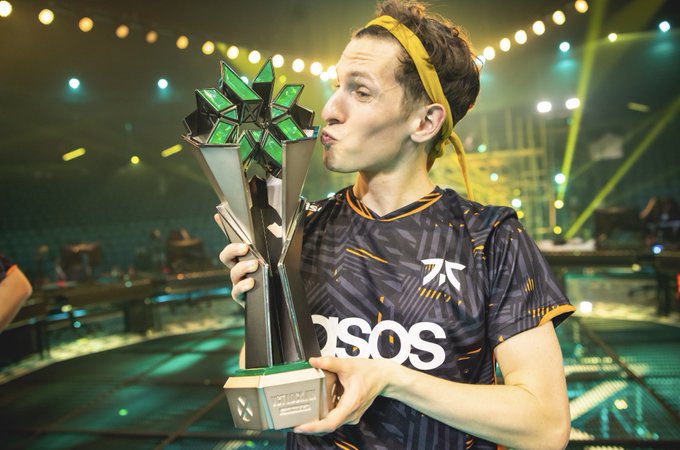 Jake Howlett's impact on the game goes far beyond his immediate stats, as he excels in his leadership and shot-calling abilities for his team. This was evident in the remarkable comeback during the grand final match between Fnatic and LOUD in the VCT LOCK//IN Sao Paolo, considered the greatest comeback game in Valorant history.
Facing a tough situation with both teams tied at 2-2 and facing match point, Fnatic found themselves trailing 3-11, with the crowd seemingly against them. However, Boaster's strategic calls were nothing short of brilliance. He adeptly switched between various sites and contested choke points, consistently applying pressure on the opposition. Through clever mind games, his calls created opportunities for Fnatic to break through the enemy's defences, giving them a significant advantage in the game. What is more, BOASTER is the highest-paid Valorant player since he has already managed to earn $175000 from playing 151 matches.
Apart from his strategic prowess, Boaster's positive attitude and ability to keep team morale high played a pivotal role in Fnatic's success during that match and throughout the year. His leadership and uplifting demeanour have been a core reason behind Fnatic's achievements, making him an invaluable asset to the team.
Age: 28
Team: Fnatic
Approximate total earnings: $175000
Years active: 2020 – present
Rating from total rounds played: 0.96 / 6978
2. Nikita "Derke" Sirmitev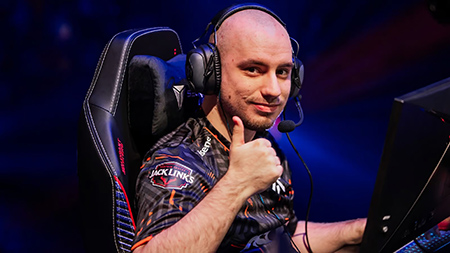 In 2023, Fnatic emerged as an exceptional team, showcasing its prowess in various tournaments. The squad they assembled at the beginning of the new season proved to be formidable, as they embarked on an impressive winning streak. Their dominance was evident in both the first international tournament, LOCK/IN, and the VCT 2023 – EMEA League. At the heart of their success was the young and talented Duellist, Derke, who is regarded as the best Valorant player.
Derke has been a standout performer since he entered the Valorant scene, consistently delivering high-quality performances. With the experience he gained over time, he elevated his game to the next level, showcasing remarkable growth as a player. Supported by his teammates, Derke made a significant impact and took the league by storm, leaving a mark as one of the standout players in the competition.
Throughout the VCT 2023 – EMEA League, Derke maintained an impressive 1.27 Rating, demonstrating his consistency and skill on the battlefield. His outstanding contributions played a pivotal role in leading Fnatic to the first Masters tournament of the year, cementing their position as a dominant force in the competitive Valorant circuit.
Age: 20
Team: Fnatic
Approximate total earnings: $172000
Years active: 2020 – present
Rating from total rounds played: 1.25 / 6651
3. Jaccob "Yay" Whiteaker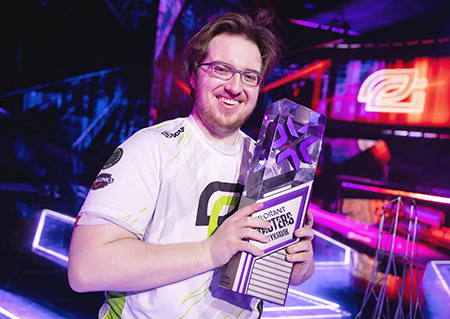 Jaccob Whiteaker has consistently been recognized as one of the Valorant pro players and fraggers in North America throughout his gaming career. Although he faced some initial challenges when transitioning to Valorant, he quickly adapted to the game and demonstrated his dominance in the professional scene. His skills and performances have made him a formidable force on the battlefield.
During his time with OpTic Gaming, yay played a crucial role in leading the team to victory, securing the VCT Masters 2022 trophy. Additionally, the team achieved multiple 2nd or 3rd-place finishes in other tournaments, showcasing his consistency and impact in competitive play.
Despite a relatively slow start with Cloud9 gaming in 2023, yay's talent and capabilities are undeniable. He remains adept at what he does, showcasing his expertise with agents like Jett, Chamber, and more recently, Sage.
Age: 24
Team: Disguised
Approximate total earnings: $140000
Years active: 2020 – present
Rating from total rounds played: 1.20 / 7054
4. Erick "ASPAS" Santos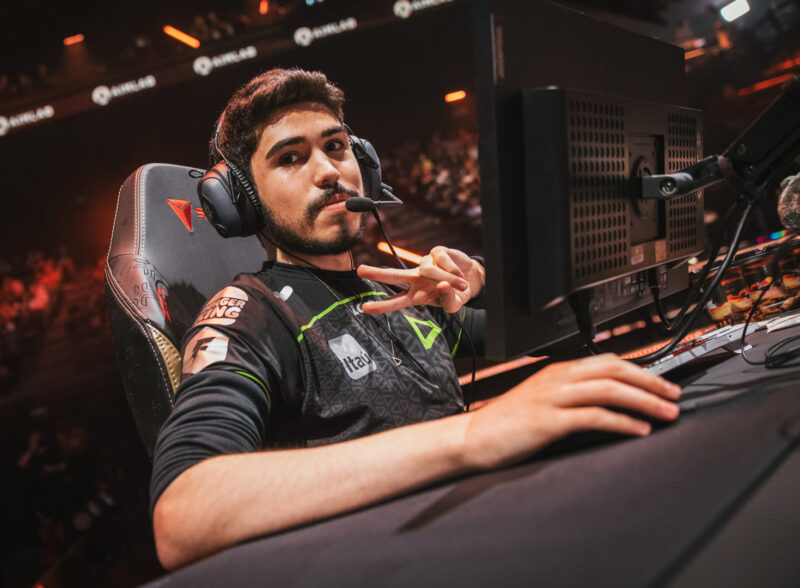 Erick Santos is widely regarded as not only the best duellist but also the top Valorant player in the world. His exceptional skills lie in taking control of the map for his team, driven by unwavering confidence and remarkable precision in aiming. Specialising in the Jett agent, Aspas utilises her abilities to gain entry into sites and set up favourable 1v1 situations using smokes.
His dominance as a duellist is evident in his player statistics, boasting an impressive K/D ratio of nearly 1.5. Notably, he achieved a remarkable 30 kills against formidable opponents like Fnatic and 100 Thieves during the 2023 VCT Americas League. Aspas's proficiency in securing first blood and creating opportunities for his team played a crucial role in LOUD's outstanding performance in the tournament, nearly achieving an undefeated run. In the grand finals against NRG Esports, LOUD secured a dominant 3-0 victory, with Aspas leading the charge and showcasing his unparalleled dueling abilities.
Age: 20
Team: LOUD
Approximate total earnings: $135000
Years active: 2020 – present
Rating from total rounds played: 1.25 / 2404
5. Emir "Alfajer" Ali Beder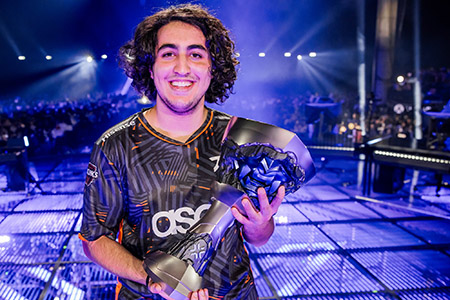 In June 2021, the young prodigy Emir "Alfajer" Ali Beder made his debut as a professional Valorant player, joining Esports at the age of 15. Despite his age, Alfajer showcased immense talent and helped his team reach the playoffs of the Circuito de Elite, a regional tournament in Europe. He continued to impress in various competitions, eventually winning the Valorant Regional League Turkey Stage 1 with Surreal Esports, which led to qualification for the VCT EMEA promotion tournament.
Although Surreal narrowly missed qualifying for VCT EMEA Stage 1 Challengers, Alfajer's exceptional performance caught the attention of top organisations, and he was ultimately signed by Fnatic in May. Alongside Enzo "Enzo" Mestari, Alfajer's addition revitalised Fnatic, propelling them to a flawless 5-0 record in the VCT EMEA Stage 2 Challengers group stage. He showcased remarkable skill, leading the stage with an impressive 271.6 Average Combat Score (ACS).
Despite his limited experience at the professional level, Alfajer has seamlessly integrated into Fnatic, taking some pressure off his teammate Derke and contributing significantly to the team's success. With his rapid rise and remarkable talent, Alfajer has established himself as a rising star in the Valorant leaderboard.
Age: 18
Team: Fnatic
Approximate total earnings: $128000
Years active: 2021 – present
Rating from total rounds played: 1.19 / 5441
6. Ahmad "d4v41" Khalish Rusyaidee Bin Nordin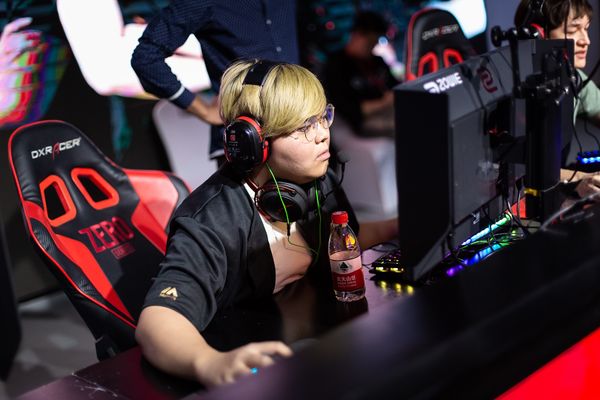 Ahmad Khalish Rusyaidee Bin Nordin is among the most famous Valorant players of all time. d4v41 has been a dedicated member of the Paper Rex team since his debut in the Valorant scene, and his presence has played a crucial role in the team's achievements. Among his standout performances, the first semester of 2023 stands out as one of his golden years. With the implementation of the partner system in the Pacific League, competition intensified, and d4v41 proved itself against formidable opponents.
In the team, he takes on the roles of both Initiator and Sentinel, making him the go-to player for crucial in-game decisions and defensive plays. While he may not always receive the same limelight as star players on the roster, d4v41's contributions are no less significant. He excels at working behind the scenes and consistently makes a substantial impact on the team's overall performance.
During crucial moments when star players faced challenges, d4v41 stepped up and saved the day with his reliable gameplay. Throughout the tournament, he maintained an impressive 1.16 Rating, showcasing his consistency and skill. Thanks to his exceptional efforts, d4v41 played a key role in leading his team to victory in the championship.
Age: 24
Team: PRX
Approximate total earnings: $122000
Years active: 2020 – present
Rating from total rounds played: 1.15 / 7119
7. Leo "Leo" Jannesson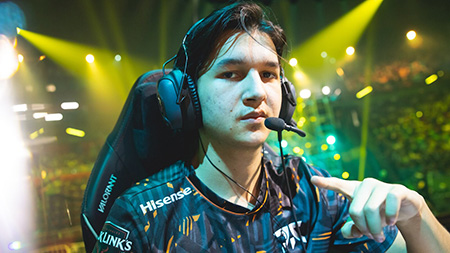 Leo Jannesson is considered to be one of the top Valorant players thanks to his exceptional performance as an Initiator with his previous team carried over into the new season with Fnatic. His mastery of agents within the current meta, combined with his game vision, composure during crucial moments, and frag contribution, makes him a highly desirable player for any team.
One of Leo's notable strengths is his ability to shine individually within the context of team play, as reflected in his Kill-As-Ssist-Trade (KAST) percentage of 84.2%. His skill and impact on the game deserve recognition and appreciation, further solidifying his place among the top VALORANT players.
Age: 19
Team: Fnatic
Approximate total earnings: $119000
Years active: 2020 – present
Rating from total rounds played: 1.25 / 6091
8. Tyson "TenZ" Ngo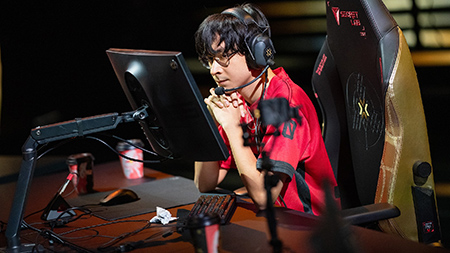 Tyson's gaming journey began in 2017 when he started playing Counter-Strike: Global Offensive. He played for various lesser-known teams and even had a stint with Cloud9, but unfortunately, he didn't achieve notable success in CS: GO. However, in April 2020, Tyson made a significant switch to Valorant and joined Cloud9 Blue.
As a part of Cloud9 Blue, Tyson, and his team competed in the Elite Esports – Rivalry Bowl North America tournament. Their hard work and dedication paid off as they emerged victorious, claiming the championship title. As a reward for their triumph, the team was awarded $1000. This victory marked a turning point in Tyson's career, showing his potential and skill in the Valorant scene.
Age: 22
Team: Sentinels
Approximate total earnings: $93000
Years active: 2020 – present
Rating from total rounds played: 1.21 / 6133
9. Kim "MaKo" Myeong-kwan
Kim Myeong-kwan is a vital member of the DRX core, a team that has dominated the Korean Valorant scene with remarkable success. They have not only excelled locally but also made a strong impact in various international tournaments, causing some notable upsets in the VCT.
As a Controller player, MaKo's skills are highly regarded, making him one of the best Valorant players of all time in the competitive scene. He plays a pivotal role in delivering crucial frags while providing essential cover and support for his team. Agents like Viper, Astra, and Omen are MaKo's specialties, and he showcases his expertise in using smokes effectively on different maps. For players looking to improve their smoking skills and understand the nuances of map control, DRX MaKo serves as an excellent player to study and learn from.
Age: 21
Team: DRX
Approximate total earnings: $91000
Years active: 2020 – present
Rating from total rounds played: 1.21 / 5461
10. Elias "Jamppi" Olkkonen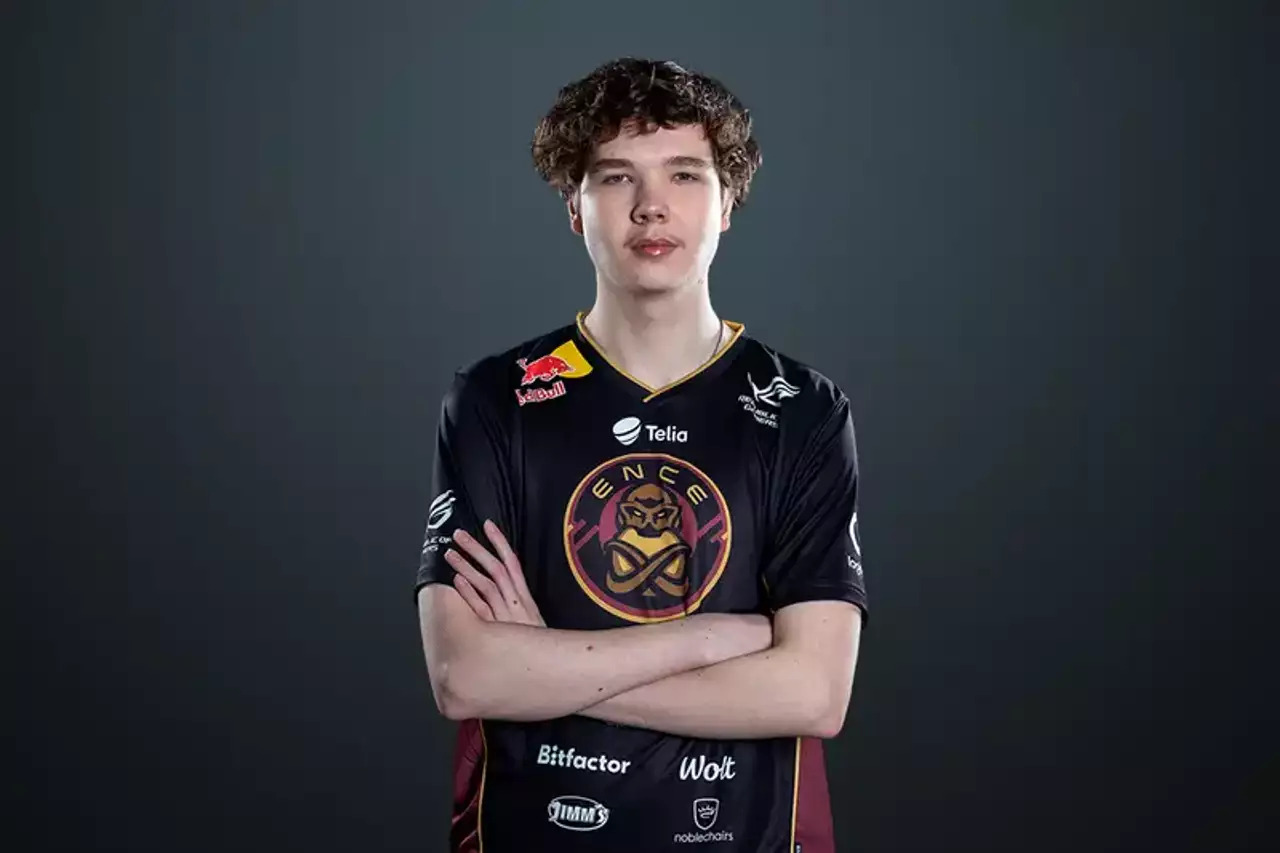 Elias Olkkonen is a highly skilled and versatile player in Valorant and continues to prove his worth as an underrated talent. As one of the two remaining players from the old Liquid roster, he showcased his exceptional gameplay while supporting his new teammates.
Liquid faced challenges at the beginning of the season as they were a newly formed roster. Despite the initial hurdles, Jamppi's consistent high-level performance remained a cornerstone of the team's gameplay. He adapted to the team's needs, displaying great flexibility by playing with six different agents throughout the split. Jamppi's dedication to the team's success was evident in his impressive 207.6 Average Combat Score (ACS) during the first split.
Age: 22
Team: Team Liquid
Approximate total earnings: $81000
Years active: 2020 – present
Rating from total rounds played: 1.07 / 5454